Welcome to our blog !
I'm Riic (not my real name, only a nice nickname) and I do that just because I like it.
I'm a student in six grade from Europe. I'm good at school (and maybe very modest) . I really like math and computer science (I recently obtained a medal at a national competition) and I also like English (because our teacher is awesome ) . Please, don't make a wrong opinion about me, I'm not really that kind of student 🙂
I usually work on my blog in holidays because during the school I don't have much time. I don't want to say more about me because it's pretty cool to have a secret identity. My maternal language isn't English so please forgive me if I make little mistakes :).
I like to spend my free time playing tennis, going in the park. I also like making photos (a part of the blog's photo are mine). But sometimes I just watch TV and eat what I can (what a couch potato 🙂 )

The blog doesn't have a specific subject. I post all I consider interesting or funny. I created this blog little time ago. Even I don't have a lot of experience I think  I learned how to make interesting posts.
But, I really need a helping hand. If you want to be a contributor, an editor or an author at this blog, send me an e-mail and I will send you an invitation.
You can contact me via e-mail – at  riic2000@yahoo.com
P.S. ! Help this awesome blog to remain so awesome ! Make a small donation – look at the bottom of the page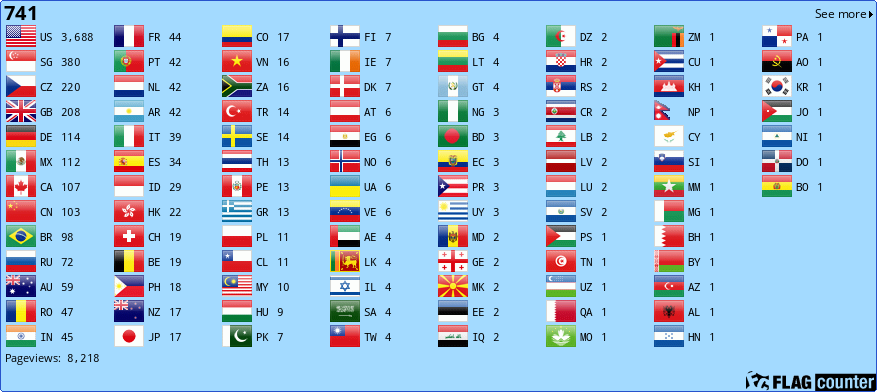 ~riic~